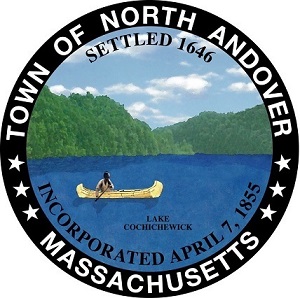 North Andover, MA - Assessing Department
The information on this website is provided as a public service by the Town of North Andover Assessing Department. We are located in North Andover Town Hall, 120 Main Street, North Andover, MA 01845. Office hours are 8:00 a.m. to 4:30 p.m. Monday, Wednesday and Thursday, 8:00 a.m. to 6:00 p.m. Tuesday, and 8:00 a.m. to 12:00 p.m. Friday. Information on how to contact us is available on our web page by clicking on the Town seal.
Current assessment information is for fiscal year 2023, with an assessment date of January 1, 2022.
PDF files of the assessors' maps are available online by clicking the above Town seal link. Click on the Property Data tab and select the map index and click on the desired location (street name). Some property information may have changed after this listing was created. Ownership changes are continually being updated, as are data changes from new construction or recent inspections
A summary listing, including parcel identification, ownership information, use code, and assessed valuation, is available to the general public. Please visit us at our web page for further information.
Information on both current and prior year tax rates can be obtained by accessing our web page.